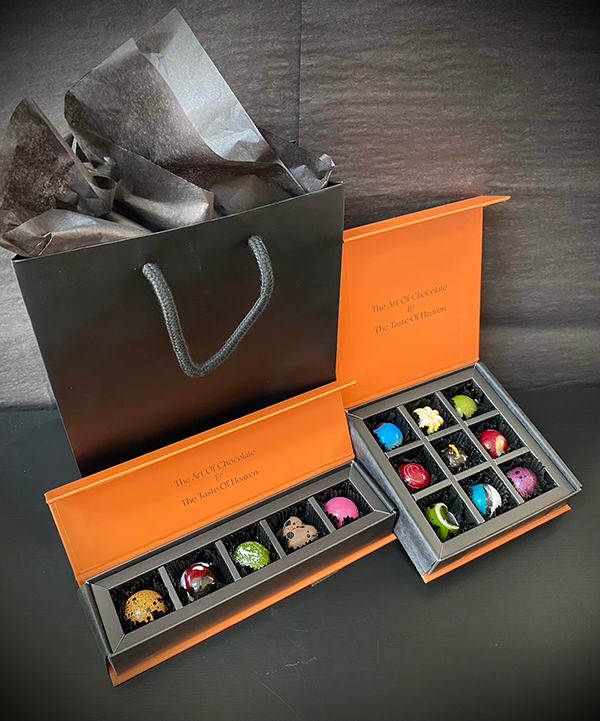 The Perfect Gift
Each box is specially crafted for you and your loved ones to enjoy and fell in love with. Inside of these beautifully designed boxes is a sweet experience, sold in 5, 9 and 24 pieces.
We also provide custom orders.
Corporate Gifts
Show appreciations to your clients and your work team. We put as much work and care into every bonbon, as you put into your business and relationships.

Weddings
Make it a special day to remember with our elegant hand-crafted bonbons

Gender Reveals Bonbons
What a great way to reveal the gender of your baby than enjoying a hand-crafted sweet treat.

Holidays
Surprise your friends, family, or loved ones with a unique edible gift designed with them in mind. We specialize in custom gifts for Valentine's Day, Easter, Christmas and many more holiday events.

Other Events
Drop us a line and let us know what you're planning. We will work with you to create something unique.