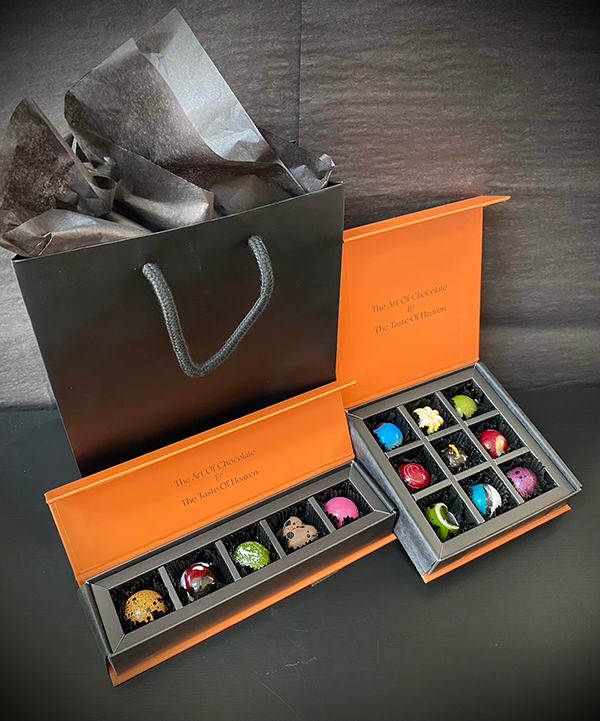 Get in Touch with Al Chocolat Boutique
Contact Al Chocolat Boutique for all your boutique chocolat delivery needs. We're here to assist you with any inquiries or assistance you require. Reach out to Al Chocolat Boutique today.
Thank you for your trust in aL chocoLat Botique on delivering a gift to your family and friends. If you have any problems with your order, please do not hesitate to contact us below.
Join our mailing list to recieve future event and promotional notifications.
Questions about your order
Check out our shipping page that goes over our process and shipping times. If you still have any quetions, please fill out the form below.
BLANK
Get in Touch with Al Chocolat Boutique | Boutique Chocolat Delivery
Local Deliveries
Monday through Friday
Shipping Orders
Monday, Tuesday and Wednesday
Delivery
Orders take between 1 and 3 days for delivery
Local Deliveries
Monday through Friday
Shipping Orders
Monday, Tuesday and Wednesday
Delivery
Orders take between 1 and 3 days for delivery